Carrera Linux Argentina (CLA) provides face-to-face and online IT training and international certifications in Spanish, in both Latin America and Spain. They offer courses covering topics such as ethical hacking, Linux system administration, cloud computing, and VoIP. In this article, we talk with Fabián Ampalio, CEO of CLA, to learn more about the company and its goals.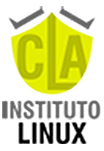 FOSSlife: Please provide some background about CLA for our readers. Why was the organization founded? 
CLA: In 1999, a couple of associates and I created the first Linux festival in Argentina, where a group of people could come and install Linux on their computers. We had the fortune to publish an invitation to the event in La Nacion, as the editor, Eduardo Torres, who worked with Linux, was interested in this small starting festival. By the end of the day, we had helped more than 400 people with the installation process of Linux on their PCs. After that, people started asking us "what do I do with Linux?" and, from all those questions, CLA was born. We aimed to help all those people who had just installed a new operating system and to grow with it. 
FOSSlife: How has the organization evolved over the years?
CLA: In the beginning, we only offered basic courses, but as time went by we realized that Linux was being installed on servers, and, to fill the growing need, we started expanding our course catalog and covering more complex subjects. This brought a lot of opportunities for us as big IT universities started to see that their students could benefit from learning from us. 
We also partnered with those universities offering not only our teaching but degrees in Linux system engineering. We also work with IP telephone networks, we teach how to set backups reliably, we help people look after their networks, and ease the way into virtualizing their operating systems. Now we are moving on to DevOps and IoT. 
FOSSlife: What makes CLA unique? 
CLA: CLA is unique due to the fact that we have been teaching Linux and only Linux for more than 20 years, and also because all of our instructors work in enterprises as sys admins. This helps ground all of our courses in the day-to-day routine for sys admins, which has proven very helpful. In our courses, we usually say that we are "in the trenches" as we have first-hand experience with what our students are going through. This helps create a sense of belonging and allows students to suggest new courses and subjects for us to teach. 
FOSSlife: Why are Linux and open source important to you?
CLA: In a recent meeting with the Work Minister of Santa Fe in Argentina, we talked about free software and the first working experiences of young people. A bit of insight led us to realize that, at the very table where we were talking, there were four generations of people who work with Linux. In that moment, I realized that Linux was not only important to me (as it has allowed me to make a living out of teaching for all these years) but also for the future generations that will eventually lead the world. 
FOSSlife: What do you see as the biggest challenges to open source adoption and involvement?
CLA: The open source ecosystem changes continuously as tech grows more advanced. The big challenge, in my eyes, is to motivate the younger generation to bring better and faster solutions to modern problems. People who work with Linux work mostly in their own computers and may forget (or do not have the time) to leave their experiences and teachings to someone. The big challenge comes from helping those who succeed us to learn the basics of the things they will be working with in the future. 
FOSSlife: What are CLA's plans for the future?
CLA: As I said before, CLA is working on expanding courses to the areas of DevOps and IoT, but our main goal is to bring our teachings and experience to more syndicates, foundations, schools, universities, and professionals who want to learn about the world of free software. 
FOSSlife: Is there anything else you'd like readers to know?
CLA: Yes, I want the readers to know that the world lies in the hands of young people now. I want them to think about teaching those who will, at some point in the near future, manage the world. That is our aim, and CLA wants to encourage more people all over the world to teach and learn.