In this section of FOSSlife, we will profile some of the valued partners of the website. In this article, we'll hear about Rocket Girls, an organization in San Jose, Costa Rica, that's working to generate opportunities for girls within the areas of science, technology, engineering, arts, and mathematics (STEAM).
The Rocket Girls organization offers several different courses and starting points. They offer programs that teach basic programming elements of the Python language, basic principles of robotics, and Linux essentials. They also offer career mentoring. For example, the Young Rocket high school program helps students make informed decisions and acquire skills that will help them succeed in the business world.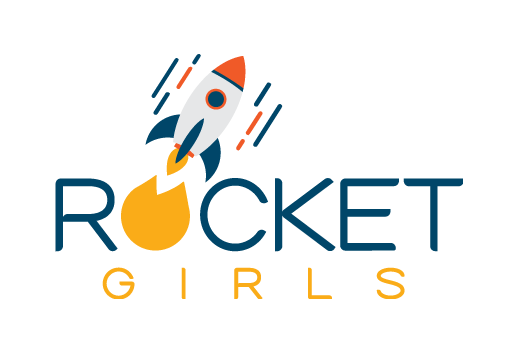 We talk with the founder of Rocket Girls, Katherine Chaves, who started the organization as a way to increase diversity and to provide a safe place for women and girls to learn.
FOSSlife: Please tell our readers a little about Rocket Girls. How did the organization get started?
Katherine Chaves: Rocket Girls started in 2018, after I felt like I needed to provide the same chances I had to others. I think the best way to do that is by sharing your experiences and leading others by example, so they can see that they can do the same or even better.  
At the time, I had about six years of experience, working mostly with men, and was questioning what I could do to promote more diverse participation. I remember it was June 2018, the first time I spoke with high school girls, and some amazing women in tech also spoke about their own experiences, so they proved they could do the same. 
 
After the presentation, a young woman in the classroom approached me and said she wanted to get into the program to help prove to her father, who believed that technology wasn't a space for women, that she could do it. Those words were the fuel to continue working on what Rocket Girls has become. 
  
FOSSlife: How has the organization evolved, and what are you focusing on now?
Katherine Chaves: Since then, we have continued innovating and making our team grow. Nowadays, we have almost 10 people working constantly with Rocket Girls, we have involved more than 60 volunteers, and we have worked with 500+ students. We have become a non-profit organization where technology is for everyone. Additionally, we make sure that students realize that Rocket Girls is a safe place to learn and develop technical as well as life skills and that they understand the importance of helping other people once they gain knowledge. 
 
Our institution is located in San Jose, Costa Rica, and we now have more than three labs and receive students constantly. We teach tech, life skills, and programming languages, such as Python. We aim to guide students along the right professional path so they can easily get a job.
 
FOSSlife: Why is open source important to you?
Katherine Chaves: To me, open source is important because it allows users to innovate and freely modify and learn technology, it promotes continuous improvement and promotes a free exchange of ideas within a community to drive creative, scientific, and technological advancement.
 
It is a software development approach commonly used in the industry and, for us, it is important that our students have access to software, to learn and modify it, use it, and empower their creativity by being part of this huge, worldwide community.
 
FOSSlife: What do you see as your biggest success?
Katherine Chaves: My biggest success is making women fall in love with STEAM, based on the role models we are putting out there, and creating a platform for other women to show their work and recognize how valuable their collaboration is, as well as how important it is to speak up in the tech world.
 
So, my biggest success is seeing others being brave enough to try new things without fear of failure, understanding that is just part of life.
 
FOSSlife: What are your biggest challenges?
Katherine Chaves: My biggest challenge is teaching students the difference between being afraid of dealing with a situation and walking away but instead choosing not to let the situation defeat you and learning the value of being human and making mistakes.
 
Teaching women in a society that constantly reinforces a particular mindset is difficult; however, if we work integrally and provide a support network, our students will succeed in these fields and create a whole new culture in tech. 
 
FOSSlife: How can people get involved?
Katherine Chaves: There are many ways to help. You can participate as a teacher in a whole tech course or use our platforms to teach tech to a bigger group in a webinar. You can also donate so we can continue supporting the certification of the students and mentor a student.
 
The important thing is to engage with us and be there. Support us on social media and become a partner in integrating women in tech by giving others opportunities and sharing knowledge.
 
FOSSlife: Is there anything else you'd like readers to know?
Katherine Chaves: Yes, we can all learn from each other; don't be afraid to start something, quit a job, develop an idea, and work hard. We can make it all happen. And, we encourage you to approach Rocket Girls and help support us.
Contact Rocket Girls
Website: http://rocketgirls.org/
Facebook: https://www.facebook.com/rocketgirlscr/?ref=bookmarks
Instagram: https://www.instagram.com/_rocket_girls_/
Looking for a job?
Sign up for job alerts and check out the latest listings at Open Source JobHub.